Brandt's Jewish family emigrated to Colorado in the late 1800's. Upon arrival, they, just like immigrants arriving in Colorado nowadays, sold their labor to get by (in this case in the gold mines near Cotopaxi, Colorado). And just like many immigrant workers today, Brandt's ancestors were the victims of wage theft — the mine owner they worked for refused to pay them for months and months of their work. Just like Brandt's clients, his ancestors had to go to court to be paid the wages they were due.
Litigating to recover wages for today's immigrants since 2006, Brandt is licensed to practice law in Colorado and New Mexico, before the United States District Court for the District of Colorado, the United States District Court for the District of New Mexico, and the Tenth Circuit Court of Appeals.
Brandt is recognized as a SuperLawyer, won Towards Justice's Wage Justice Champion award in 2016, and is known to the bench and bar as an experienced and disciplined class wage case litigator. Brandt regularly conducts CLE programs for other attorneys on class wage and hour litigation. In addition to being trained as a lawyer, Brandt earned a master's degree, with honors, in Latin American studies from the University of New Mexico. In law school, Brandt was a member of the order of the coif and was awarded the Margaret Keiper Dailey Award for awareness of social problems, concern for people in trouble and dedication to a professional responsibility to provide equal justice for all.
Having spent his more adventurous years working and living in Central America, Brandt speaks Spanish fluently.
A Denver native, Brandt lives on a farm north of Boulder with his wife, and their two travieso kids, who, descended from immigrants, are fifth-generation Coloradans.
Representative Cases
Olivo v. Crawford Chevrolet, Inc., 2012 WL 12897385, (D.N.M. Jan. 12, 2012)
Ramirez v. El Tapatio, Inc., Civil Action No. 13-cv-00861-REB-BNB (D. Colo. June 13, 2014)
Menocal v. Geo Group, Inc., 113 F.Supp.3d 1125 (D. Colo. July 6, 2015)
Rivera v. McCoy Corp., 240 F.Supp.3d 1150 (D.N.M. March 6, 2017)
Martinez v. Rial de Minas, Inc., Civil Action No. 16-cv-01947-RM-KLM (D. Colo. March 4, 2019).
Aldama v. Fat Alley, Inc., et al., 2019 WL 4645427 (D. Colo. Sept. 24, 2019)
Baker v. Helix TCS, Inc., et al., Case Number 2017CV31428 (Denver District Court May 26, 2020)
Shahlai v. Comcast Cable Comm's Mgmt, LLC, 2020 WL 3577395 (D. Colo. July 1, 2020)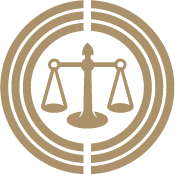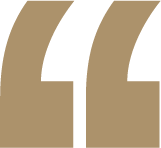 If I could give him 100 stars, I would. Did so much for my family and me. And really real. I have so much love and respect for this great man. Thanx B!
Stachii Malone