Andrew Turner is a proud founding member of Milstein Turner, PLLC. Mr. Turner has known countless blessings in this life and makes his home in the underdog's corner because his late father always told him that, "Of those to whom much is given, much is required."
Mr. Turner graduated cum laude from The New York University School of Law in 2002. During his time at NYU, he was awarded an Arthur Garfield Hays Fellowship in Civil Liberties and received the David Friedman Memorial Award for Outstanding Achievement in Evidence.
Having lived and studied in Latin America, Mr. Turner is fluent in Spanish. He began his legal career as a staff attorney at the Virginia Justice Center for Farm & Immigrant Workers, where he litigated wage theft and workplace assault cases.
Mr. Turner was privileged to spend the next seven years honing his craft at the Southern Poverty Law Center (SPLC) in Montgomery, Alabama. There he was a founding attorney in SPLC's Immigrant Justice Project and rose to the rank of Senior Staff Attorney. Highlights of his time at SPLC included a successful appeal to the South Carolina Supreme Court, which expanded the workers' compensation protections of migrant workers and the first judicial decision certifying victims of forced labor as eligible for U-Visa immigration relief.
Before founding Milstein Turner in 2021, Andrew was a shareholder in the Denver-based Kelman Buescher Firm, where he represented workers in class action wage claims and many prominent labor unions across the Rocky Mountain region.
Mr. Turner regularly teaches and publishes on the topics of Wage Theft and Human Trafficking. He is the co-author of the Colorado Bar Association's "Wage, Hour, And Benefits Issues" Chapter of the Practitioner's Guide to Colorado Employment Law.
Mr. Turner does not have hobbies or interests. Instead, he has three unruly young sons, a superstar wife, a little league team and a two-foot-long pet lizard named Colonel Mustard.
Representative Cases
De Leon-Granados v. Eller & Sons Trees, Inc, 497 F.3d 1214 (11th Cir 2007)
Garcia v. Audubon Cmtys. Mgt., 2008 U.S. Dist. LEXIS 31221 (E.D. La. 2008)
Rosiles-Perez v. Superior Forestry Serv., 250 F.R.D. 332 (M.D. Tenn. 2008)
Luna v. Del Monte Fresh Produce, 2009 U.S. Dist. LEXIS 115620 (N.D. Ga 2008)
Pierre v. Seaside Farms, Inc, 386 S.C. 534, 689 S.E.2d 615 (S.C. 2010)
Georgia Latino Alliance for Human Rights v. Deal, 2011 U.S. Dist. LEXIS 69600 (N.D. Ga 2011)
Hispanic Interest Coalition of Ala. v. Bentley, 2011 U.S. Dist. LEXIS 137846 (N.D. Ala. Sept. 28, 2011)
Ramirez v. El Tapatio, Inc., Civil Action No. 13-cv-00861-REB-BNB (D. Colo. June 13, 2014)
Chavez v. Excel Servs. Southeast, 2014 U.S. Dist. LEXIS 131015 (D.Colo. Sept. 18, 2014)
Menocal v. Geo Group, Inc., 2015 U.S. Dist. LEXIS 87831 (D. Colo. July 6, 2015)
Douglas County Federation v. Douglas County School Dist., Re-1, 325 F.R.D. 355 (D.Colo. 2018)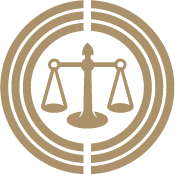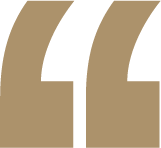 Thank you for fighting for us workers.
Alma